Welcome to our latest fiery review where we sink our teeth into Island Son Canada Inc's Bajan Tyga hot sauce.
Bursting with Barbadian flair, this sauce blends Scotch Bonnet and Naga peppers for a sizzling experience. With its unmissable mustard backbone and a subtle sweet undertone, Bajan Tyga brings a unique kick to the hot sauce scene.
Unleash your taste buds as we delve into this audacious mix of heat and flavor. Get ready for an exploration of this delightful culinary firestorm.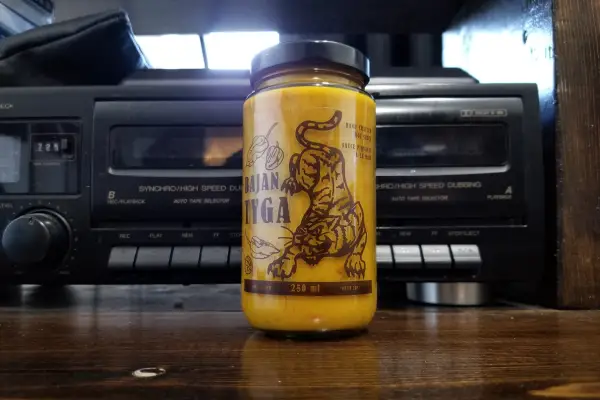 Introducing: Bajan Tyga by Island Son Canada Inc.
Meet Bajan Tyga, a tantalizing concoction of traditional Bajan mustard, mango, and Scotch Bonnet peppers, ingeniously remixed by Island Son Canada Inc.
As a nod to his Barbadian heritage, the creator has interwoven fresh, locally sourced ingredients into this sauce, paying homage to an island staple introduced to him as a child. What sets Bajan Tyga apart is its ingenious blend of Naga/Ghost peppers, hailing from India, lending a unique heat and flavor profile.
This Canadian-crafted, Caribbean-inspired sauce, bottled in Kitchener, Ontario, is as thick and robust as it is fiery.
Packaged in a sleek 250mL round jar, with a clear label artfully printed in black, Bajan Tyga retails for $14-$16 CAD. Unleash the Tyga and dive into its slow-building heat.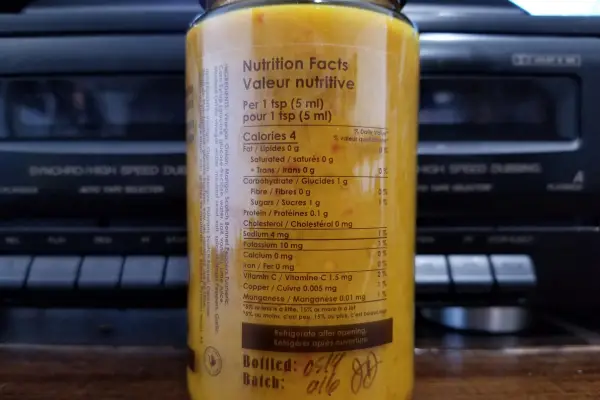 Manufacturer: Island Son Canada Inc.
Made In: Ontario
Heat Rating: 6/10
Size: 250mL
Price Range: $14-$16
Buy from Island Son Canada Inc.

Ingredients: Vinegar, Onion, Mango, Scotch Bonnet Peppers, Turmeric, Corn Syrup, Lime Juice, Mustard, Naga (Ghost) Peppers, Garlic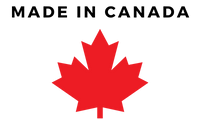 Appearance
Presented in a 250mL round jar, Bajan Tyga boasts a transparent label with bold black print, teasing the vibrant, mustard-yellow hot sauce nestled within.
The label art combines elements of fierceness and flavor, featuring a striking tiger intertwined with fiery peppers. Adjacent to this captivating imagery, a heartfelt narrative unfolds about the company and the backstory of Bajan Tyga.
A closer inspection reveals tiny flecks of blended peppers and mangoes floating throughout, a testament to its fresh, locally sourced ingredients.
The sauce, akin to ketchup in consistency, pours easily, effortlessly adorning your food with its rich, Caribbean flair.
However, do note the sauce's tendency to gather and crust around the jar's lip – a minor quirk that can be mitigated by spooning out the sauce.
Despite this, Bajan Tyga impresses with its blend of aesthetics, texture, and ease of application.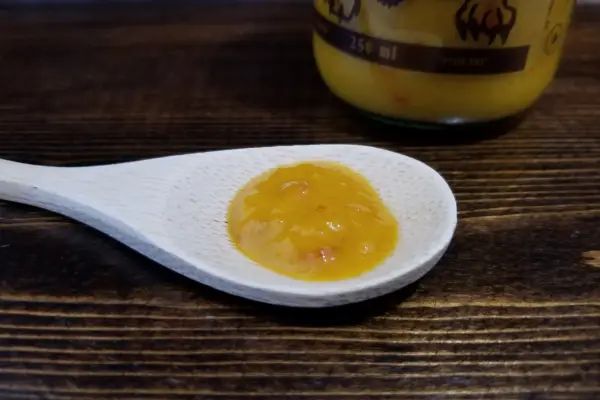 Smell
Dominating the bouquet of Bajan Tyga is the tangy hint of garlicky mustard, boldly announcing its presence.
This strong mustard note is beautifully balanced by a sweeter undertone. The fruity fragrance of mangoes and Scotch Bonnets wafts through, adding a tropical dimension to this hot sauce.
The intriguing mix of savory and sweet, peppered with tropical notes, creates an inviting, mouth-watering scent.
Taste and Flavour
Upon first taste, the succulent mangoes harmoniously intertwine with tangy mustard, creating an invigorating flavor burst.
Next, the earthy notes of turmeric emerge, closely followed by the signature fresh punch of Scotch Bonnet peppers. It's so delightful, you might find yourself savoring it straight from a spoon.
Adding a textural twist, crunchy seeds, and pepper bits explode with vibrant flavor and spice.
With its expansive flavor profile, Bajan Tyga promises a mouth-watering ride across the culinary landscape of the Caribbean.
Heat Level
Experience the captivating heat of Bajan Tyga, a sauce that scores a solid 6 out of 10 on the personal and Island Son's heat scale. Its sharp, enjoyable heat leaves a delightful tingle, guaranteed to induce a sweat.
Be prepared for gentle perspiration on your cheeks, forehead, and around the hairline, a signature Scotch Bonnet effect that spice lovers will relish.
Alongside this, brace for a robust sting on your tongue and a slight, enticing tingle on your lips. You might even find your nose running a bit.
Embrace the thrill of Bajan Tyga's perfectly balanced, satisfying heat and let it elevate your dining experience.
Conclusion: Overall Thoughts
In conclusion, Bajan Tyga is a truly unique and delightful addition to the hot sauce arena. While its complex flavor profile may not make it a universal fit for every meal, it offers an incomparable culinary experience for those willing to explore its distinct blend.
The expertly balanced heat and captivating aroma, coupled with its flavorful combination of mustard, mango, and peppers, make it a must-have.
Bajan Tyga is more than a hot sauce – it's an experience, one that any spice aficionado would be proud to include in their collection. Dive into the world of Bajan Tyga and discover a new realm of taste and heat today.
Please remember that taste is subjective and everyone will experience hot sauce uniquely. These reviews contain my own thoughts and opinions. If you think you'll enjoy a hot sauce then you should definitely try it out.
Mike P
Mike is a hot sauce lover. He has never, and will never say no to hot wings. Mike loves a balance of flavour and heat; he prefers his food on the spicy side but also likes some sweetness too.

About Us