Sunny by Tasty Heat's hot sauce is a Habanero and Ghost pepper-based hot sauce made in Winnipeg, Manitoba. It has a sweet, fiery scent and a sharp spicy heat. The warm spice blend used in this hot sauce somewhat limits its application. Nevertheless, this is a great spicy hot sauce that is sure to set your tongue on fire.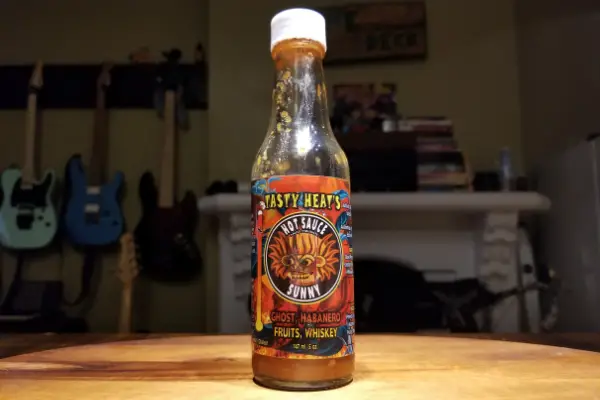 Introducing: Sunny by Tasty Heats
I've been using this hot sauce for a couple of weeks now and I have to say, I've been enjoying it. It most definitely burns my tongue quite a bit. The sharp heat of the ghost peppers hits you with an immediate sting while the warm heat of the habanero peppers keeps the heat burning for quite some time.
The unique spice blend used in Sunny helps elevate this hot sauce from a standard pepper sauce to a unique flavour sauce. As such, this also limits its application as the meal you're enjoying should also work well with the spices in the sauce.
Tasty Heat hot sauces are all natural which means no preservatives, no colors, and no artificial flavours. They come in standard woozy bottles and you can find their sauces from $9 to $12.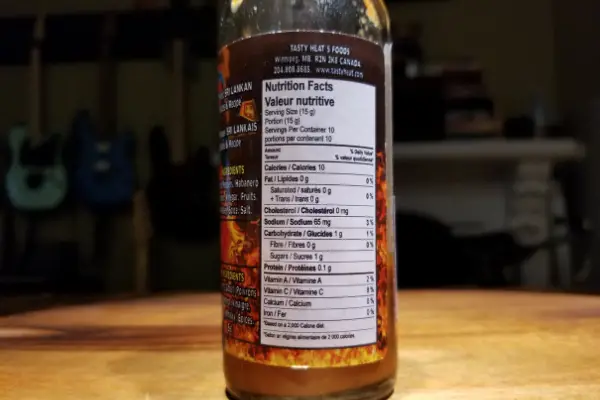 Manufacturer: Tasty Heat's
Made In: Manitoba
Heat Rating: 7/10
Size: 147mL
Price Range: $9-$12
Buy at Tasty Heat's

Ingredients: Ghost Peppers, Habanero Peppers, Vinegar, Fruits, Whiskey, Spices, Salt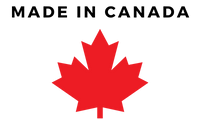 Appearance
Sunny by Tasty Heat's comes in a standard woozy bottle and is measured at 147mL. The bottle is adorned with Tasty Heat's uniquely designed label featuring their logo and all the other good stuff you would expect to find on a label.
Inside the bottle is a red and orange hot sauce with specks of spices and bits of pepper and fruits. The sauce flows really easily and is pretty thin.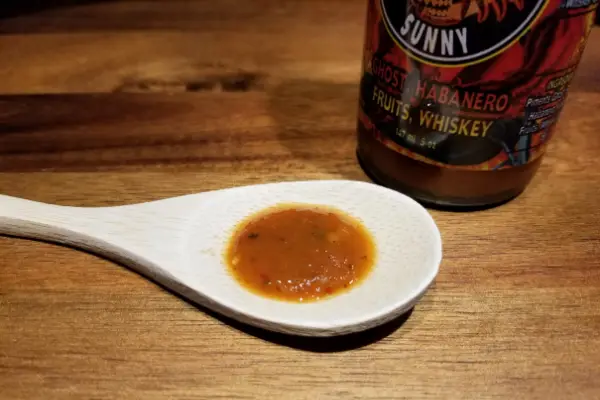 Smell
Sunny by Tasty Heat's smells sweet and warm. Almost like a ginger molasses cookie.
The spices used in the sauce are very prominent in the scent.
Right after the warmth of the spices comes the heat from the peppers. Sunny smells pretty spicy and gives you a fair warning before tasting. The scent alone is enough to trigger a sweat response in your forehead.
Taste
There is not much to taste here other than spices and peppers. The sweetness I could smell is not present in the taste.
I could definitely taste the spices in the sauce first. But that taste was short-lived as the heat from the Habaneros and Ghost peppers swoop in to sting your tongue.
Heat Level
Sunny has a pretty high heat level at about a 7 out of 10 on my personal scale.
The heat is sharp like one would expect from ghost peppers and the habaneros help the heat linger around for quite some time.
Sunny burned the roof of my mouth for sure and my tongue was swinging trying to escape the heat.
I was sweating from my forehead and my cheeks. My hair was a little wet from the heat as well.
Overall, after taste testing this sauce, the heat lingered around for about 5-10 minutes.
Flavour
Surprisingly, the flavours of the ingredients blend together to create almost a flat flavour profile.
There is a note of the spices that rises up in the aroma of the sauce as tasting. This is really a pepper and spices forward hot sauce. The spices kind of reminds me of Christmas. I'm guessing there is some cinnamon, and nutmeg involved here.
Once the flavour of the spices pass, the heat and flavour of the peppers take over for a deep sting.
Conclusion: Overall Thoughts
I'm pretty happy with this hot sauce. It is definitely spicy and worked well when I was looking to add a good amount of kick to my meals.
Sunny has a warm blend of unique spices that adds a lot to the flavour profile. This is a great feature but also limits the application of the hot sauce. You'll really want to test out this hot sauce first and then pair it with meals that go well with the spices.
If you're looking to try something new, definitely give this hot sauce a go. It has a unique flavour with a familiar heat!
Please remember that taste is subjective and everyone will experience hot sauce uniquely. These reviews contain my own thoughts and opinions. If you think you'll enjoy a hot sauce then you should definitely try it out.
Mike P
Mike is a hot sauce lover. He has never, and will never say no to hot wings. Mike loves a balance of flavour and heat; he prefers his food on the spicy side but also likes some sweetness too.

About Us