Get ready to feel the heat with Ghost Pepper, a fiery creation by Get Sauced based out of Edmonton, Alberta. This hot sauce is not for the faint of heart, boasting a powerful punch that will leave even the most daring spice enthusiasts reaching for a glass of water.
Made with dried ghost peppers, water, vinegar, and a blend of tantalizing spices, Ghost Pepper promises an exceptional level of heat.
However, upon tasting it, I found that the intensity of the heat seemed more like a concentrated essence rather than a fresh, nuanced spiciness.
Join me as we dive into the nuances of this potent concoction and explore its suitability for adding a fiery kick to your favorite dishes.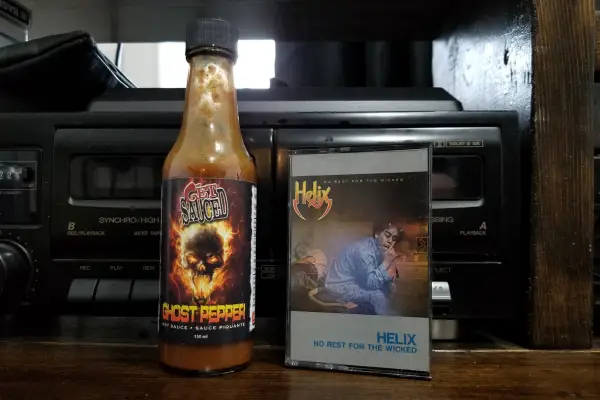 Introducing: Ghost Pepper Hot Sauce by Get Sauced
Introducing you to Get Sauced, a company hailing from Edmonton, Alberta. They specialize in BBQ sauce, rubs, spices, and hot sauces. Today, we're diving into their Ghost Pepper hot sauce, crafted with dried ghost peppers, vinegar, and a blend of spices.
Brace yourself for intense heat, but don't expect that fresh pepper flavor you might be craving. The use of dried peppers gives it a taste reminiscent of an extract.
You'll find this hot sauce packaged in a standard 150mL woozy bottle with a sleek black lid. It's available online for approximately $12 CAD. Let's see if this sauce can deliver the spicy kick you're looking for.
This post contains affiliate links to products. I may receive a commission for purchases made through these links.

-Thanks!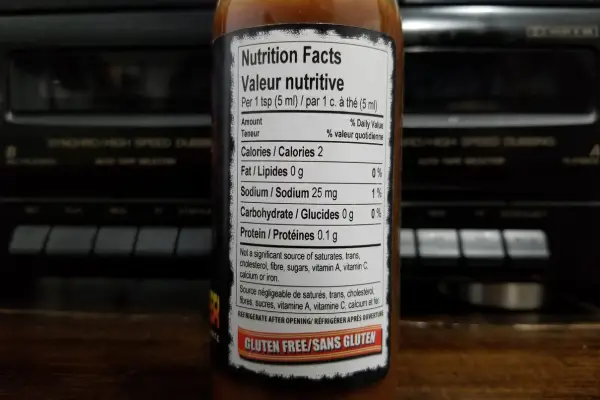 Manufacturer: Get Sauced
Made In: Alberta
Heat Rating: 9/10
Size: 150mL
Price Range: $12
Buy from Get Sauced

Ingredients: Water, Vinegar, Dried Bhut Jolokia Peppers, Modified Cornstarch, Sea Salt, Seasonings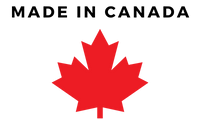 Appearance
Ghost Pepper hot sauce arrives in a typical 150mL woozy bottle, complete with a sleek black lid. The label itself embodies a dark aesthetic, featuring a fiery skull that screams intensity. The Get Sauced logo adds to the overall wicked vibe.
It's clear that attention has been paid to the design of the label, which enhances the product's appeal.
As for the sauce itself, it exhibits a rusty color and boasts a well-blended consistency. You won't find many, if any, stray bits of ingredients floating around.
The sauce's thin texture allows it to pour smoothly from the bottle without clogging the neck. However, be cautious when applying it to your meal. This sauce spreads easily and can be a bit runny, potentially overpowering the dish.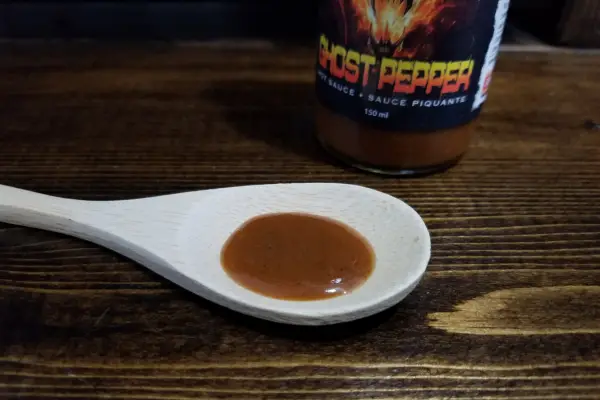 Smell
When you pop open the bottle of Get Sauced's Ghost Pepper hot sauce, you'll be greeted with a tangy and vinegary aroma that immediately catches your attention.
It seems like they might have used Apple Cider Vinegar, as that distinct scent wafts through the air.
Surprisingly, there's not much of a pronounced heat or pepper smell to it. Instead, there's a hint of earthiness lingering in the background. So, if you were expecting a strong pepper fragrance, you might be in for a different experience.
Taste and Flavour
When it comes to taste and flavor, Ghost Pepper hot sauce offers a prominent vinegar taste mixed with some spices. As you take your first bite, the vinegar flavor takes the lead, making its presence known on your palate.
However, it doesn't take long for the heat of the dried peppers to steal the spotlight. This ignites a fiery sensation that sets your taste buds ablaze. Following the heat, the flavor profile tends to taper off, leaving a relatively subdued taste experience.
While some of the spices may make their presence known, it's primarily the spiciness that steals the show here. Additionally, the sauce's thin consistency doesn't contribute much in terms of texture, allowing it to effortlessly blend into your dishes.
Heat Level
Get Sauced's Ghost Pepper hot sauce lives up to its reputation as an extreme heat contender. Initially, I rated its heat level at an 8 out of 10, but upon further tasting, I had to adjust that rating to a solid 9 out of 10.
The heat of this sauce not only lingers but also compounds with each bite. The first taste was manageable, but as I continued, the intensity escalated dramatically. At this moment, I find myself sweating profusely. My nose is running, and I'm even panting a little in an attempt to cool down my tongue.
The capsaicin truly takes hold, leaving a lasting impression.
The use of dried peppers in the sauce contributes to this high level of heat. The natural drying process concentrates the heat, resulting in a fiery experience. They seem to use quite a bit of this dried powder in this hot sauce.
Admittedly, there is a slight hint of a concentrated or extract-like taste, but the sheer heat it delivers is undeniably impressive. It's safe to say that this hot sauce means business when it comes to spiciness.
Conclusion: Overall Thoughts
Get Sauced's Ghost Pepper hot sauce lives up to its reputation as an extreme heat contender. Made with dried ghost peppers, vinegar, salt, and spices, this sauce delivers a blazing and lingering heat that compounds with each bite.
While the flavor profile may not be as pronounced, the concentrated heat from the dried peppers is undeniably impressive. The sauce's thin consistency spreads easily but can be a bit runny on meals.
If you're seeking a truly fiery experience, this sauce will certainly satisfy your craving for intense heat. Prepare to sweat, feel the effects of capsaicin, and cool down your tongue after diving into this hot sauce.
Please remember that taste is subjective and everyone will experience hot sauce uniquely. These reviews contain my own thoughts and opinions. If you think you'll enjoy a hot sauce then you should definitely try it out.
Mike P
Mike is a hot sauce lover. He has never, and will never say no to hot wings. Mike loves a balance of flavour and heat; he prefers his food on the spicy side but also likes some sweetness too.

About Us