I first heard about Local Talent Hot Sauce from a post on a Facebook Group. Something about the image from the post (below) really made me want to try their sauces. I looked them up and found out they were from Toronto so I placed an order as fast as I could.
I ordered one of each of their sauces and when the box came I immediately tried the Scotch Bonnet sauce. All I can say is wow! This hot sauce has everything I could ever ask for in a hot sauce, great flavour, and fantastic heat level. I finished almost half of the bottle on my first tasting so I had to rush this article.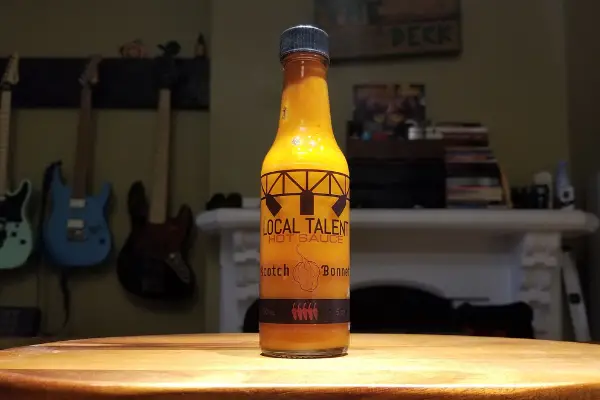 Introducing: Local Talent Scotch Bonnet Hot Sauce
The Scotch Bonnet sauce from Local Talent is a pepper-forward hot sauce made with a blend of peppers and tomatoes. They use fresh ingredients with no concentrates, no preservatives, and no additives.
I was so excited when I finally tried this sauce, it is amazing. The first bite is jam-packed with tang, sweetness, and heat. Each bite after that is just as good as the first.
When I tried this hot sauce, I taste-tested it with my usual sandwich and it was so good I used up half the bottle.
Local Talent's hot sauces come in woozy bottle sizes and you can order them through their Facebook page. Each bottle is $10 and so far all of the flavours I've tried have been awesome.
Let's take a look at how Scotch Bonnet by Local Talent tastes.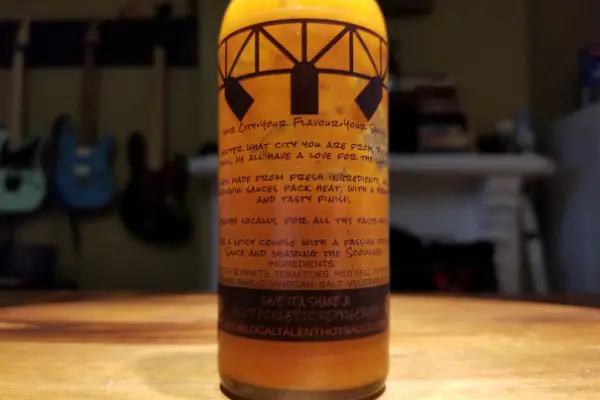 Manufacturer: Local Talent
Made In: Ontario
Heat Rating: 7/10
Size: 150mL
Price Range: $10
Order Through Facebook

Ingredients: Scotch Bonnets, Tomatoes, Red Bell Pepper, Onions, Garlic, Vinegar, Salt, Vegetable Oil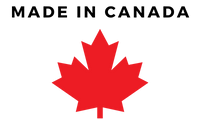 Appearance
As mentioned, Scotch Bonnet comes in woozy bottle size and is labeled as 150mL. The label is a matte style with a cool, see-through graphic.
The sauce inside the bottle is a pumpkin-orange colour and is pretty homogenous. There are some small bits of ingredients visible but this hot sauce is very finely blended.
Scotch Bonnet by Local Talent is a thin hot sauce and pours easily whether you want a lot or just a little.
The texture of the sauce is smooth and creamy which is especially nice for coating chicken wings.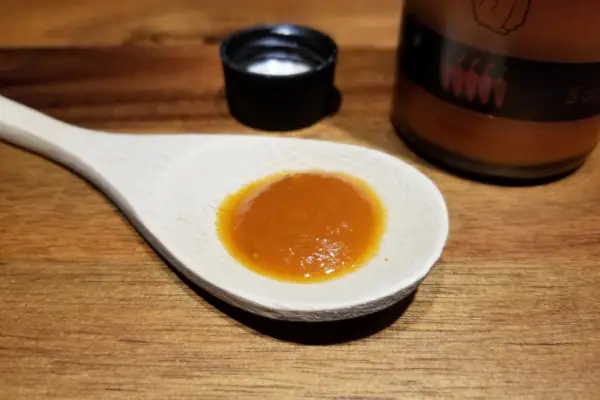 Smell
The aroma of the tomatoes and the red bell pepper are present at first. There is a little bit of sweetness and some tang in the air.
The heat from the Scotch Bonnet peppers is present in the smell of this hot sauce as well. The tropical heat tingles the nostrils after the sweet tomato base warms them up.
Overall, Scotch Bonnet sauce by Local Talent has a really inviting aroma and is pleasant when enjoyed.
Taste
Great!
Tangy at first with a creamy pepper taste. What I really love about this hot sauce is how much you can actually taste the flavour of the Scotch Bonnet. Local Talent did a great job at preserving the heat and flavour of these spicy peppers.
I could taste the vinegar a little bit but it complimented the tang and added to the flavour profile.
Heat Level
The heat level on this Scotch Bonnet sauce was perfect, a 7 out of 10 on my own personal scale. They captured the sharp wavy heat of the Scotch Bonnet pepper perfectly with this hot sauce.
Right off the bat, the tip of my tongue starts to tingle. Then the heat spreads out over my tongue and covered the whole inside of my mouth.
I started to sweat at the top of my cheeks and then all over my head. This hot sauce even made my nose run a little bit, just like a real Scotch Bonnet!
The heat is also all-natural and not at all from a concentrate. Local Talent is doing it right.
Flavour
Scotch Bonnet by Local Talent is a pepper forward sauce and is all about the heat and flavour of the Scotch Bonnet. The red pepper, tomato, and onion base really allow the tropical and fruity flavours of the Scotch Bonnet pepper to shine through.
This is a straightforward tangy sauce that is all about adding the flavour of this awesome pepper to your meals.
Conclusion: Overall Thoughts
I really loved this hot sauce. Really really loved it.
It did not take me very long to finish the bottle of Scotch Bonnet sauce from Local Talent. I can't wait to try the other sauces.
I recommend putting this hot sauce on a meal so that you can taste it. Try it on sandwiches, stir fry, salads, or anything you can drizzle it over.
If you like hot sauces that put the pepper in the spotlight then get in touch with Local Talent and place an order, you won't be disappointed.
Please remember that taste is subjective and everyone will experience hot sauce uniquely. These reviews contain my own thoughts and opinions. If you think you'll enjoy a hot sauce then you should definitely try it out.
Mike P
Mike is a hot sauce lover. He has never, and will never say no to hot wings. Mike loves a balance of flavour and heat; he prefers his food on the spicy side but also likes some sweetness too.

About Us