Blueberry Pie Ghost Pepper hot sauce? What an odd combo you might think. Well, you would be wrong! This has been one of the most eye-opening hot sauces I have ever tried. So unique, so sweet, and so flavourful.
Before trying this hot sauce, I never thought I would be able to enjoy my morning fruit and yogurt with a little bit of spice. But this changed everything!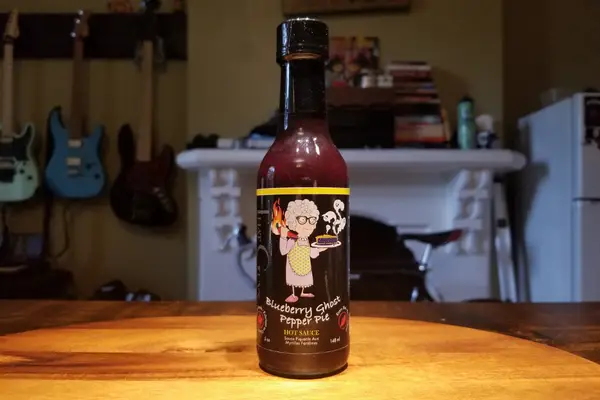 Introducing: Blueberry Ghost Pepper Pie by That Guy's Sauces
That Guy's Sauce is a husband and wife owned company from Niagara Falls, Ontario. They make fresh tasting sauces with real quality ingredients.
Blueberry Ghost Pepper Pie is no exception. This is by far one of the more unique hot sauces I have ever tried. I've had blueberry hot sauces before, but not like this.
This hot sauce actually tastes like blueberry pie. It is great!
Since I opened the bottle, I've been enjoying this with my morning berries and yogurt as well as any sweet dessert I might come across. A real stand-out pairing is with vanilla ice cream! I'm suprised the heat doesn't melt the ice cream!
You can find Blueberry Ghost Pepper Pie in a standard woozy bottle. Most of the Canadian online hot sauce retailers carry this one, you can also purchase it from That Guy's Sauces website for about $8.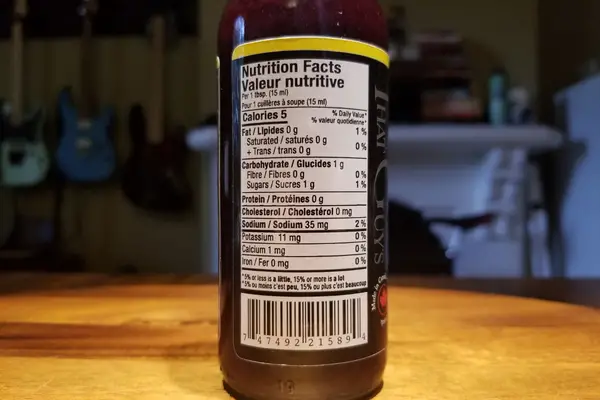 Manufacturer: That Guy's Sauces
Made In: Ontario
Heat Rating: 6/10
Size: 148mL
Price Range: $7-$10
Buy From That Guy's Sauces

Ingredients: Wild blueberries, Apple cider vinegar, Honey, Ghost peppers, Sea salt, Vanilla extract, cinnamon, Nutmeg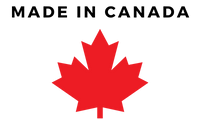 Appearance
Blueberry Ghost Pepper Pie comes in a 148mL wooze bottle with a black and yellow label. On the label is a cartoon grandmother serving up a delicious blueberry pie with ghosts escaping the filling.
Inside the bottle is a perfectly homogenous blueberry purple hot sauce that will make your mouth water.
The sauce is fluid and pours well from the bottle making it easy to drizzle on your meal.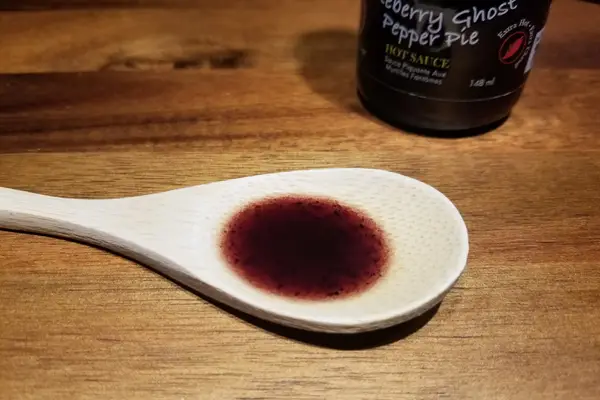 Smell
Mmmmm the sweet smell of Blueberry Pie cooling on the window sill. This is exactly what Blueberry Ghost Pepper Pie smells like.
It's easy to pick out the scent of blueberries in this sauce, you wouldn't know how hot it is just by taking a whiff though.
One suprising thing about the scent of this sauce is that you can almost smell the crust of a blueberry pie. I have no idea how they did this, it might just be a mental thing but damn this smells accurate!
The only thing I don't like about this sauce is how easy it is to pick out the scent of the Apple Cider Vinegar. I've never liked the smell of this ingredient so this purely personal.
Taste and Flavour
This hot sauce tastes like blueberry pie filling with the added burn of ghost pepper flakes. It is incredible how closely they were able to match the flavour and taste of blueberry pie. The ACV is not overpowering, the ghost pepper flavour does not take over.
Of course, the standout ingredient is blueberries, this hot sauce is ripe with the taste of fresh blueberries.
As I've mentioned already, you can almost taste the pie crust as well, I believe this can be attributed to the nutmeg and vanilla extract used to create this hot sauce. A genious move from That Guy's Sauce!
The overall taste of this hot sauce is sweet and warm, it literally tastes just like blueberry pie!
Heat Level
I would give this one a solid 6 out of 10, just for the sting alone. The heat hits you right in the center of the tongue and stings your whole mouth with the heat of ghost peppers.
The heat is sharp and lingers for quite some time.
It wasn't the type of heat to make you sweat though, just a sting. This is probably a good thing as most of the time I would be enjoying this with something sweet. Who wants to be sweating over there morning breakfast or a sweet dessert.
Conclusion: Overall Thoughts
This was by far one of the more unique hot sauces I've tried. I've had blueberry before but not like this. This hot sauce actually tasted like Blueberry Pie!
It was also awesome to have a sauce to enjoy with something sweet. 99% of hot sauces are made to pair with something savoury but That Guy's Sauces saw a gap in the market and filled it.
While this is pretty hot, it is tolerable and most inexperienced hot saucers would most likely enjoy this hot sauce.
The only thing I did not enjoy this hot sauce on was with a meaty or savoury meal. Blueberry pie is for after dinner, not during!
If you're looking for something unique, definitely give Blueberry Ghost Pepper Pie a try, it is well worth the small price!
Please remember that taste is subjective and everyone will experience hot sauce uniquely. These reviews contain my own thoughts and opinions. If you think you'll enjoy a hot sauce then you should definitely try it out.
Mike P
Mike is a hot sauce lover. He has never, and will never say no to hot wings. Mike loves a balance of flavour and heat; he prefers his food on the spicy side but also likes some sweetness too.

About Us