Peppers and Pickles from The Hot Sauce Co is great for peak summertime grilling. Every burger needs a bit of relish and for those of you who like it spicy, this is the perfect condiment for the occasion.
This hot sauce is tangy, chunky, crunchy, and even has a bit of heat to it. I've been enjoying this on sandwiches, sausages, hamburgers, and wraps. If you like relish but wish it was a little spicier, this is the perfect hot sauce for you.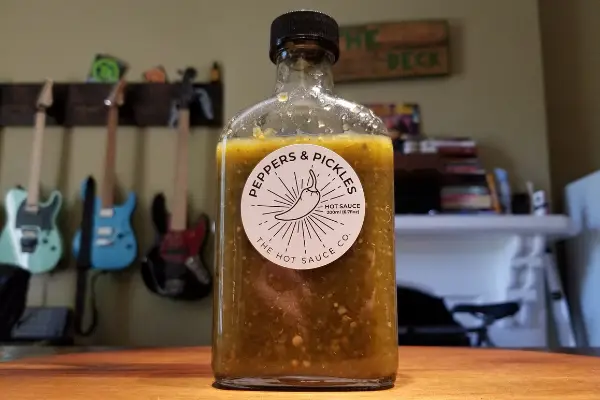 Introducing: Peppers & Pickles by The Hot Sauce Co.
The Hot Sauce Co is a company from London, Ontario that makes some pretty wicked-tasting hot sauces. They use all-natural and fresh ingredients in all of their sauces.
Peppers and Pickles is probably their most unique hot sauce. In fact, it's more like a spicy relish than a hot sauce.
This sauce is chunky and crunchy thanks to the bits of Jalapenos and tomatillos. Peppers and Pickles is sure to add some welcomed texture to any sandwich.
You can find a bottle at many stores across the GTA, check the map on their site for store locations. Online you can find this hot sauce at a few retailers for between $15 and $17 dollars.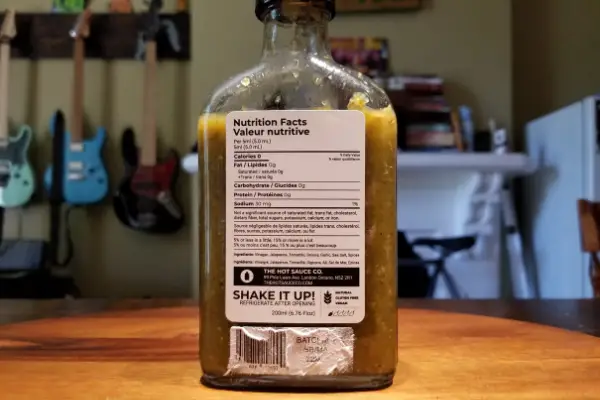 Manufacturer: The Hot Sauce Co.
Made In: Ontario
Heat Rating: 2/10
Size: 200mL
Price Range: $15-$17
Buy At The Hot Sauce Co.

Ingredients: Vinegar, Jalapenos, Tomatillo, Onions, Garlic, Sea Salt, Spices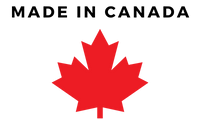 Appearance
The Hot Sauce Co. uses a bigger 200mL bottle for all of its sauces. They also keep their labels pretty minimal, on the front is a circle sticker with their logo and graphics. On the back is the nutritional label.
Inside the bottle is a chunky, vibrant green pepper sauce that has the same consistency as a relish.
You can see bits of Jalapeno and other ingredients floating around the vinegar base. The sauce pours pretty well considering how thick and chunky it is, the wider mouth of the bottle really helps.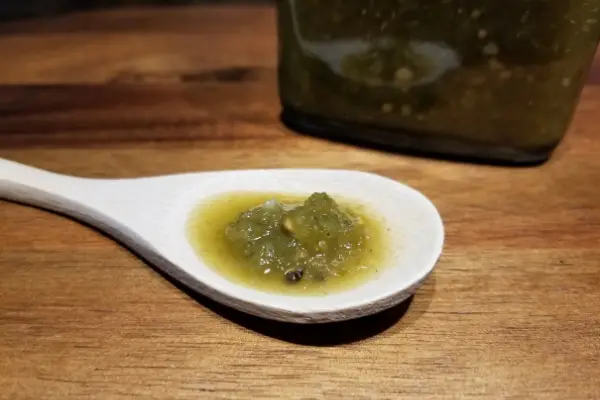 Smell
This hot sauce smells like homemade dill pickle spices. I'm not entirely sure but my guess would be coriander, dill seed, and mustard seeds.
There is a hint of vinegar as well as just a hint of jalapeno.
Overall it smells really good, nice and tangy just like a relish should.
Taste
The first thing I taste here is the tanginess of the vinegar which makes sense as it is the first ingredient on the list.
After that, I can taste the soft texture of the Tomatillo paired with the crunchy sharp flavour of the Jalapenos.
In between both of those are the warm tastes and aromatics of the pickling spices used in this hot sauce.
Heat Level
The heat level on Peppers and Pickles is very low, it is meant to be. I put this one at a 2 out of 10 on my personal heat scale.
Peppers and Pickles is meant to add a tang and zip to your meal and not to burn your face off.
I did not sweat at all while enjoying this hot sauce and it was still enjoyable.
Flavour
Spicy relish is the best way to describe the flavour of this hot sauce. I'm pretty sure the spices are pickling spices. The fresh taste of the tomatillo and jalapeno replace the cucumber/pickle nicely.
There is a strong tang before you begin to taste the fresh flavours of the ingredients but it pairs well with most meals.
Conclusion: Overall Thoughts
I really enjoy this hot sauce from The Hot Sauce Co. It was unique and complimented my favourite meal…the sandwich.
The texture was chunky and crunchy and every bite released a ton of tomatillo and jalapeno flavour.
Buy this hot sauce if you are looking to replace your relish with something a little more natural and spicy.
Please remember that taste is subjective and everyone will experience hot sauce uniquely. These reviews contain my own thoughts and opinions. If you think you'll enjoy a hot sauce then you should definitely try it out.
Mike P
Mike is a hot sauce lover. He has never, and will never say no to hot wings. Mike loves a balance of flavour and heat; he prefers his food on the spicy side but also likes some sweetness too.

About Us