Tangy is a Serrano and Ghost pepper sauce made by Tasty Heat in Winnipeg, Manitoba. This bottle was a gift from a good friend in Toronto. I was very excited becuase I had been meaning to try some hot sauce from Tasty Heat.
This hot sauce is a vinegar forward sauce that is definitely Tangy. It has a mild heat and is said to go great with seafood, but it also worked well with some of my other meals.
If you're into tangy sauces with the sharp heat of fresh ghost peppers, then this is the sauce for you.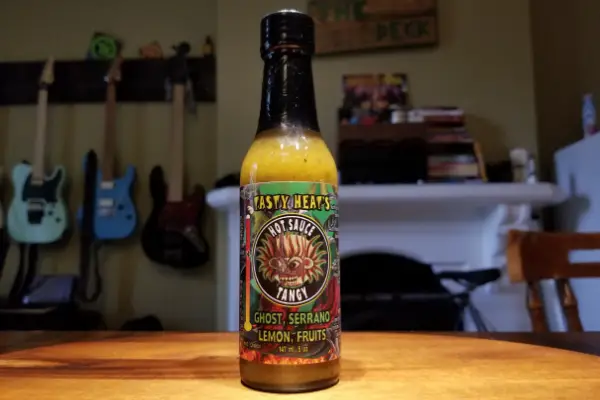 Introducing: Tasty Heat's Tangy Ghost Pepper and Serrano
Welcome to tangville, population, Tangy.
This is a hot sauce that lives up to its name. The fruits, the vinegar, and the spices make this a really tangy hot sauce.
Made in Winnipeg, Manitoba by the Sri Lankan run Tasty Heat, Tangy is a spicy, pickly hot sauce. A Serrano, Ghost, and Jalapeno pepper hot sauce that will tingle your tongue before cranking up the heat.
It is hard to pinpoint the fruits used in this hot sauce but my guess is possibly citrus, maybe apple?
You can find a bottle online with a quick Google search. The best place to buy would be from Tasty Heat's website which is linked below. Each bottle goes for about $9-$11 depending on where you buy.
Tasty Heat claims to make the "Worlds First Sri Lankan Hot Pepper Sauces". They also make curry powder and chili pastes.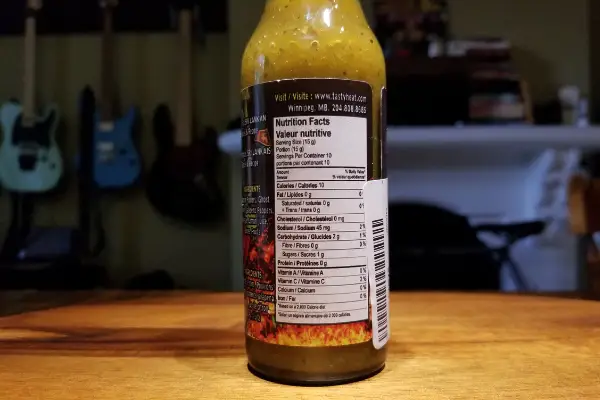 Manufacturer: Tasty Heat
Made In: Manitoba
Heat Rating: 5/10
Size: 147mL
Price Range: $9-$11
Buy at Tasty Heat's

Ingredients: Serrano Peppers, Ghost Peppers, Jalapeno Peppers, Vinegar, Lemon Juice, Spices, Fruits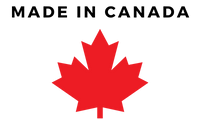 Appearance
The bottle is a standard woozy bottle with a white cap. The label is adorned with some interesting designs and graphics along with general hot sauce info.
Inside the bottle is a green, almost verde-like chunky hot sauce. The sauce flows extremely well which makes it easy to pour.
Floating around the vinegar base are scruptious chunks of ingredients like the peppers and fruits. Spices and seeds are speckled about the hot sauce as well.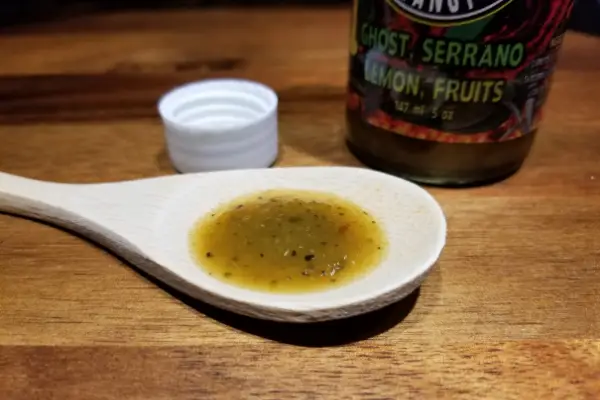 Smell
Tangy by Tasty Heat smells, Tangy. Almost like a sweet relish.
The scent of the vinegar was strong as was the sweetness from the fruits.
I could not smell the peppers or the spice from the peppers but overall the scent was welcoming.
Taste
Tangy is definitely tangy. I'm noticing a theme here.
I found this sauce to be a little heavy on the ACV during taste-testing, but that was masked when enjoying with a meal.
On the first bite you taste a tang and a sweetness, again almost like a relish.
Diving further in, you can start to taste the fresh peppers, especially when you bite down on a seed. Thats when the heat kicks in and takes over.
Heat Level
Great fresh heat, with the burn still lingering on my tongue, I can taste the freshness of the ghost peppers as I breathe.
Tangy was pretty mild for me at a 5 out of 10 on my heat scale. But the heat was sharp, stingy, and lingered around for awhile after tasting this hot sauce.
Tasty Heat's did a great job and preserving the freshness of the peppers in this recipe. Everything about the heat felt fresh and vibrant.
I was sweating on my cheeks and a little bit at the top of my head. It was quite refreshing on a very warm day. The more I have, the more I sweat.
Flavour
Like I mentioned above this hot sauce from Tasty Heat tastes a lot like a spicy relish. It is tangy and sweetand then you are delighted with the fresh pepper flavour that rises from the heat.
Tangy is a great balance between flavour and heat
Conclusion: Overall Thoughts
I enjoyed Tangy by Tasty Heat. I have a second bottle I'll keep around.
The flavour is pretty good and spicy pickle goes very well with many foods. If you're looking for a good spicy relish substitute, this hot sauce is for you.
Please remember that taste is subjective and everyone will experience hot sauce uniquely. These reviews contain my own thoughts and opinions. If you think you'll enjoy a hot sauce then you should definitely try it out.
Mike P
Mike is a hot sauce lover. He has never, and will never say no to hot wings. Mike loves a balance of flavour and heat; he prefers his food on the spicy side but also likes some sweetness too.

About Us