Ontario Red Crimson Hot Sauce by Rootham's Gourmet is a Sriracha-style sauce made with locally grown ingredients. This hot sauce is great for those who prefer the mild side of the spicy life. There is not too much heat but plenty of flavour.
With a consistency similar to ketchup, Red Crimson is great for both coating and dipping. I especially enjoyed this one with some carrots and celery.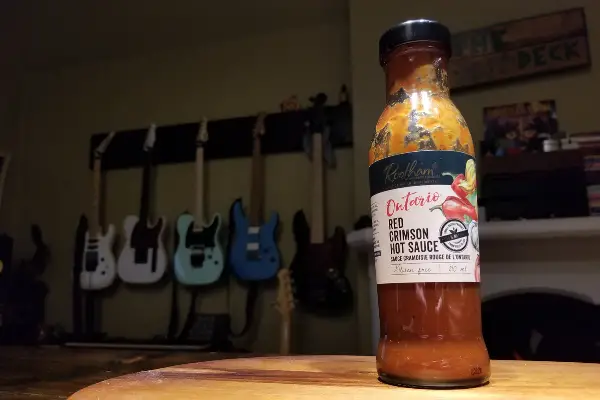 Introducing: Roothams Gourmet Ontario Red Crimson Hot Sauce
Rootham Gourmet Preserves is a company located near Guelph, Ontario. They make a whole bunch of different sauces and preserves. They even do a few white label products for companies like Salems Lott Scary Hot Sauces.
Red Crimson is a spicy Sriracha-style hot sauce made with chili peppers and habanero peppers.
It tastes sweet and sharp with a thick and chunky texture.
The bottle is quite large, more similar to a bottle of ketchup. The sauce also works well as an alternative for ketchup.
I found this sauce made a really great dipping sauce but not much of a hot sauce. It is for sure spicy but not as spicy as I would like.
You can find a bottle at some local stores, their website has a list, or at some of the online hot sauce retailers.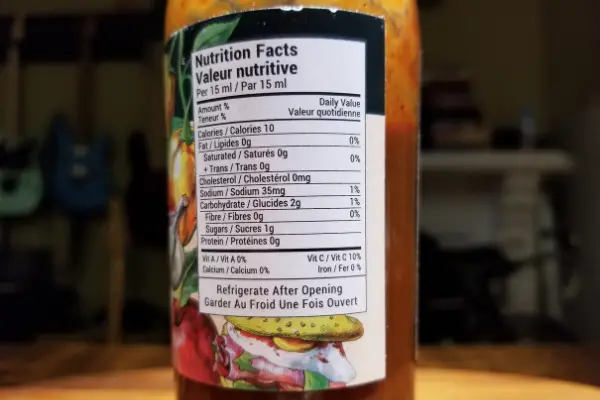 Manufacturer: Rootham's Gourmet Preserves
Made In: Ontario
Heat Rating: 3/10
Size: 290mL
Price Range: $9-$10
Buy From Rootham's

Ingredients: Chili Peppers, Water, Distilled Vinegar, Apple Juice, Raisins, Fresh Habanero Peppers, Garlic, Sea Salt, Paprika, Onion Powder, Xanthan Gum, Allspice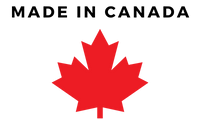 Appearance
Rootham's Red Crimson is a thick, deep red hot sauce that comes in a tall glass bottle. The bottle shape is pretty unique as far as Canadian hot sauces go.
The label is small and features some artwork of vegetables along with the ingredients and the nutritional label.
Inside the bottle is a rich red hot sauce with a texture similar to ketchup. It is about the same thickness as ketchup as well. The sauce is pretty homogenous, save for a few bits of seed and pepper skins.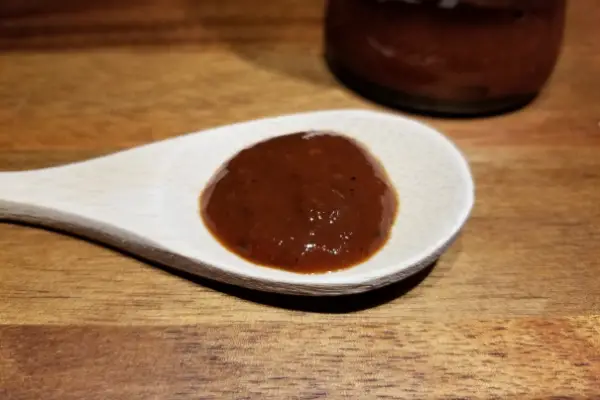 Smell
Red Crimson smells sweet at first and then a blend of the spices and the raisins.
The paprika really stands out on the nose but there is no trace of heat in the scent.
Overall this hot sauce does smell really good and is appetizing.
Taste
The first thing I can taste during the taste test is the sweetness of the apple juice and the raisins. Right after that the mild heat creeps in and stings the tongue quickly.
I could not differentiate the pepper flavours of the habaneros and the chili peppers. There was no real pepper taste just heat.
The texture of Red Crimson is really nice, thick, and slightly chunky, making for a really good dipping sauce.
Heat Level
I would give the heat level of Red Crimson a 3 out of 10. The heat is sharp but doesn't linger around long.
If you had a pretty low tolerance for heat then this sauce might be pretty spicy for you. The habaneros and chili peppers can produce quite a punch.
While enjoying this hot sauce I did not sweat or really experience any of the effects of capsaicin. The heat came on slightly sharp and then disappeared after about 3-5 minutes.
Flavour
Rootham's Red Crimson is said to be a Sriracha-style hot sauce but it did not taste like the classic Sriracha sauce you might find in the grocery store.
Red Crimson is sweet and sharp, thick and chunky, and pretty darn tasty.
The scent reminds me of a nice BBQ sauce with paprika on the nose.
Conclusion: Overall Thoughts
Rootham's Red Crimson was not my favourite hot sauce but I did enjoy it. I always found myself reaching for the bottle when I had some french fries or other dippable. The thickness and the sweetness made Red Crimson a really good dipping sauce.
Other than that, Red Crimson was a little too sweet for me. I like my hot sauces spicy and more savoury.
Still, Red Crimson is a great sauce to keep in the fridge for those special dipping days.
Please remember that taste is subjective and everyone will experience hot sauce uniquely. These reviews contain my own thoughts and opinions. If you think you'll enjoy a hot sauce then you should definitely try it out.
Mike P
Mike is a hot sauce lover. He has never, and will never say no to hot wings. Mike loves a balance of flavour and heat; he prefers his food on the spicy side but also likes some sweetness too.

About Us