OG Boodoo by Lost In The Sauce (LITS) is a tomato-based hot sauce made with Scotch Bonnet, Habanero, and Jamaican peppers. I'll be honest, I'm not a fan of tomatoes in hot sauce, I find it always tastes like spicy ketchup. While OG Boodoo does taste like spicy ketchup, it does have a unique quality that sets it apart from other tomato-based sauces.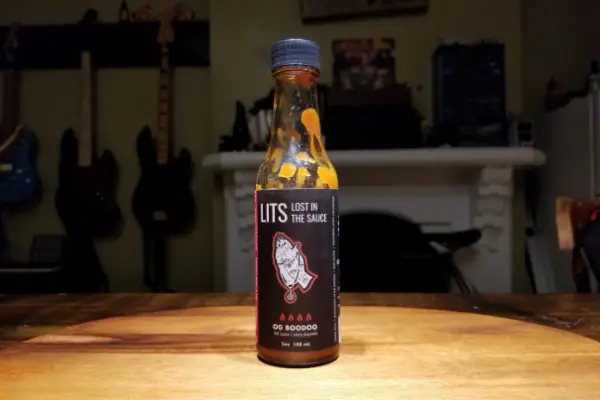 Introducing: Lost In The Sauce OG Boodoo Hot Sauce
OG Boodoo is made in Toronto by Lost In The Sauce and is a tomato-based hot sauce. This hot sauce gets its sting from Scotch Bonnet, Habanero, and Jamaican peppers. Other notable ingredients are carrot and onion, which gives OG Boodoo more of a ketchup flavour.
The sauce is pretty tasty, goes extremely well with fries, and has a sharp but mild heat that lingers around. This is the hottest sauce in LITS' lineup but for me, it was about halfway on my tolerance scale.
A bottle of OG Boodoo will cost you about $12-$14 and is a standard 148mL woozy bottle. The label is pretty awesome with hip tattoo art style graphics.
This hot sauce is made for lovers of sweet, savoury, and tomatoes.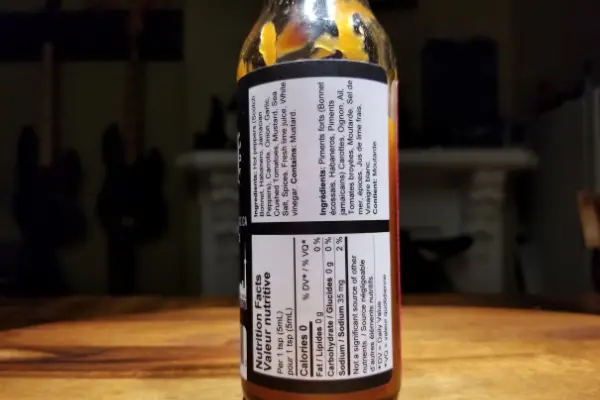 Manufacturer: Lost In The Sauce (LITS)
Made In: Ontario
Heat Rating: 5/10
Size: 148mL
Price Range: $12-$14
Buy from LITS
Buy from Chilly Chili's

Ingredients: Scotch Bonnet, Habanero, Jamaican Peppers, Carrots, Onion, Garlic, Crushed Tomatoes, Mustard, Sea Salt, Spices, Fresh Lime Juice, White Vinegar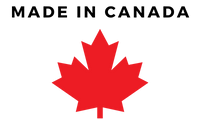 Appearance
I don't know what it is about tomatoes, but every time I see them used in a hot sauce recipe, the hot sauce resembles thinner ketchup. I guess tomatoes just impart their flavour and colour onto everything they join forces with.
Anyways, OG Boodoo is a thin red hot sauce with a homogenous texture. There are visible bits of ingredients, but they are blended really fine. The sauce spreads easily on whatever you wish to try it on.
As mentioned already, the label has awesome graphics. Apparently the sauce name Boodoo is a tribute to a lost friend of the creators of Lost In The Sauce. The graphics make a little more sense knowing this.
OG Boodoo comes in a standard 148mL woozy bottle with a black lid as most hot sauces do these days. The label is of high quality with a matte finish.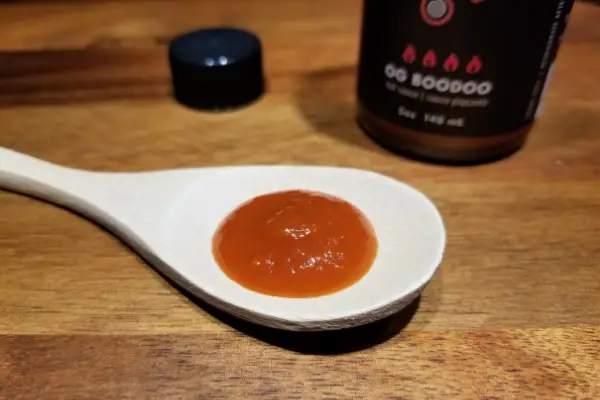 Smell
The first thing on my nose is the tomatoes. They pop in this hot sauce. OG Boodoo is also made with Habanero and Scotch Bonnets so there is a bit of a tropical/floral scent from the peppers.
OG Boodoo has an inviting scent that is savoury at first but reveals hints of sweetness just before the bite.
Taste
OG Boodoo tastes like a homemade tomato sauce blended with a homemade hot sauce. The first thing I tasted was the tang from the acidity of the sauce. Almost immediately after the tang had energized my taste buds, the flavours of the peppers and the hot sauce arrived. I could feel the sting of the capsaicin as well as the floral flavours from the Caribbean peppers.
After the hot peppers were done with their performance, the tomatoes, carrots, and onions arrived for a savoury encore. This is where the sweetness was introduced which was great at taming the heat from the hot peppers.
Heat Level
At first, I did not think OG Boodoo was hot at all. The heat did not stand out right away like some hot sauces.
After a bit more experience with this hot sauce, I noticed that the heat is sharp and lingers around for quite some time. Even now, I taste-tested about 5 minutes ago and my tongue is still stinging.
I was definitely sweating with this one and I imagine if you eat more during a sitting you will sweat more. The sweating occurred around my cheeks, forehead, and basically all of my hairline.
The heat from OG Boodoo is not a concentrated/manufactured heat. It is easy to tell that the spiciness comes from real peppers.
Flavour
The best way I can describe the flavour of OG Boodoo is by telling you it tastes like spicy craft ketchup. The tomatoes really stand out in this hot sauce and for me, any condiment with a tomato base reminds me of ketchup.
Once the tang and the heat have passed, the savoury taste of the tomatoes and the rest of the ingredients kick in. The creaminess of the sauce only validates the ketchup feel of this hot sauce.
If you've ever had locally made ketchup or made ketchup at home you will know what this tastes like. Just imagine that but with the heat from Scotch Bonnet, Habanero, and Jamaican peppers.
Conclusion: Overall Thoughts
While this was not my favourite hot sauce, OG Boodoo has some good qualities. You can tell the hot sauce was formulated with care and love. The ingredients are fresh and carefully balanced to take your taste buds on a journey through the tangy, the spicy, and the savoury.
Try this hot sauce on french fries, sausages, hamburgers, or anything else you might put ketchup on. You'll never go back to ketchup after trying OG Boodoo as an alternative.
Now that I think about it, OG Boodoo would go pretty well in caesars to help with the morning after cure.
If you see a bottle, pick one up, you'll definitely enjoy it.
Please remember that taste is subjective and everyone will experience hot sauce uniquely. These reviews contain my own thoughts and opinions. If you think you'll enjoy a hot sauce then you should definitely try it out.
Mike P
Mike is a hot sauce lover. He has never, and will never say no to hot wings. Mike loves a balance of flavour and heat; he prefers his food on the spicy side but also likes some sweetness too.

About Us