Greetings, heat seekers! Get ready to embark on a fiery flavor journey with the classic Cholula Original Hot Sauce. This beloved household staple packs a punch, and it's not just for spice enthusiasts.
Packed with Chile d'Arbol and Pequin peppers, Cholula is your ticket to a culinary rollercoaster, offering a delightful dance of flavors on your tongue.
Let's turn up the heat and dive into what makes Cholula the hot sauce of choice for many!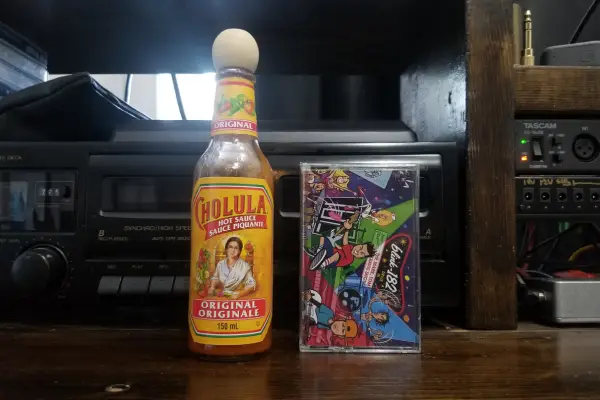 This post contains affiliate links to products. I may receive a commission for purchases made through these links.

-Thanks!
Introducing: Cholula Brand Original Hot Sauce
Meet Cholula, a Mexican hot sauce with a rich heritage and a fiery kick! Imported to Canada, this sauce was first whipped up for the famed Jose Cuervo family. Today, it excites palates globally in flavors like Original, Habanero, and Chili Garlic.
For just $7 at your local grocery store or $10 online, Cholula's unique blend of arbol & pequin peppers and spices will make your meals pop. Sporting a distinctive wooden cap, it's a testament to Mexico's artisan heritage and quality.
So, brace yourself for a flavor fiesta with Cholula, proudly pronounced "Choe-Loo-La". Bring home a bottle today and embark on a culinary adventure!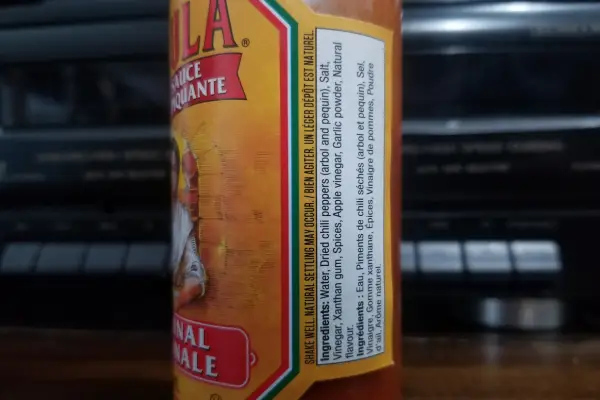 Manufacturer: Cholula Hot Sauce
Made In: Mexico
Heat Rating: 4/10
Size: 150mL
Price Range: $7-$10
Buy on Amazon

Ingredients: Water, Dried chili peppers (arbol and pequin), Salt, Vinegar, Xanthan gum, Spices, Apple Vinegar, Garlic powder, Natural flavour.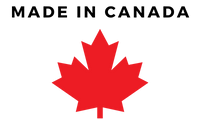 Appearance
Cholula hot sauce is a visual treat on Canadian grocery store shelves. Its unique design is instantly recognizable, truly setting it apart. Residing in a bottle that resembles a standard woozy bottle, it's the glass spout lid that adds a special touch, carefully dispensing the sauce into manageable, flavorful drops.
However, it's the wooden cap that truly steals the show. Paired with a vibrant yellow label, it nods to Cholula's artisan roots. The hand-drawn peppers circling the neck further hint at the heat within, while the iconic Cholula lady graces the main label, adding an air of authenticity.
With a clear body, the bottle invites a sneak peek at the fiery sauce inside, making you anticipate the spicy explosion even more. Cholula is not just a hot sauce; it's a visually enticing experience!
Smell
Uncapping a bottle of Cholula, you're greeted with an enticing freshness that beckons the senses. The sharp tang of apple cider vinegar is noticeable, awakening your taste buds in anticipation. Amid this tang, a whiff of cumin subtly emerges, infusing a signature Mexican aroma into the mix.
The combined scent of vinegar and peppers takes center stage, declaring the presence of a hot sauce with a fiery punch. Interestingly, there's a surprising hint of lime too. This unexpected twist adds a refreshing counterpoint to the robust scent profile.
Cholula is a symphony of aromas that promises a flavorful journey. The rich, inviting scent is a clear invitation to taste and savor its unique flavor medley.
Taste and Flavour
Taste a drop of Cholula, and you're in for an unforgettable flavor ride. The tangy vinegar hits your palate first, intermingling with the tantalizing heat of the peppers. The sauce's mystery blend of spices takes center stage, offering a fresh yet bold flavor that sets Cholula apart.
The distinct flavor of arbol chiles shines through, adding a layer of complexity to the hot sauce. It's a tangy delight, skillfully crafted to enhance any meal without overwhelming it. Cholula strikes a balance – not too salty, not overly tangy, but just right to let the pepper's heat take a bow.
And there's a nod to garlic too, an undercurrent that rounds out Cholula's rich flavor tapestry. It's a hot sauce that teases, excites, and ultimately satisfies, making every meal a culinary adventure.
Heat Level
With a heat rating of 4 out of 10 on my personal scale, Cholula hot sauce brings just the right amount of sizzle to your dishes. It's spicy enough to add that coveted zing, yet not so fiery as to overpower your taste buds.
A few spoonfuls may get your cheeks and hairline glistening, yet the heat is far from painful. It's an enjoyable warmth that amplifies the flavors of your meal. You can be assured that this isn't a heat from concentrate, but a genuinely fresh and real sensation.
Cholula offers a heat that's there but not overbearing, perfect for those who enjoy a flavorful punch without the scorching burn. It's a well-balanced pepper sauce that leaves a lingering warmth and keeps you reaching for more.
Conclusion: Overall Thoughts
In conclusion, Cholula hot sauce was a delightful discovery. It paired wonderfully with a variety of meals, particularly enhancing the flavors of eggs and breakfast dishes. For a heat enthusiast like myself, the bottle didn't last long. However, given its affordable price, it's a treat you can indulge in regularly.
If your culinary style leans toward adding a spicy zing infused with authentic Mexican flavors, Cholula is a must-have. It's more than just a hot sauce, it's a pantry staple that elevates your dishes to a whole new level. So go ahead, introduce your taste buds to Cholula, and embark on a flavorful adventure.
Please remember that taste is subjective and everyone will experience hot sauce uniquely. These reviews contain my own thoughts and opinions. If you think you'll enjoy a hot sauce then you should definitely try it out.
Mike P
Mike is a hot sauce lover. He has never, and will never say no to hot wings. Mike loves a balance of flavour and heat; he prefers his food on the spicy side but also likes some sweetness too.

About Us