If you are a hot sauce enthusiast, you might want to add Poirier's Louisiana Style Hot Sauce to your collection. This hot sauce is a classic Louisiana-style sauce, crafted by Heartbeat Hot Sauce, with a signature touch by Dustin Poirier.
Made with aged cayenne peppers, vinegar, red habanero, sea salt, celery, garlic, and canola oil. This sauce packs a punch while also offering a unique and complex flavor profile.
In this review article, we'll take a closer look at Poirier's Louisiana Style Hot Sauce and explore what makes it stand out from the rest.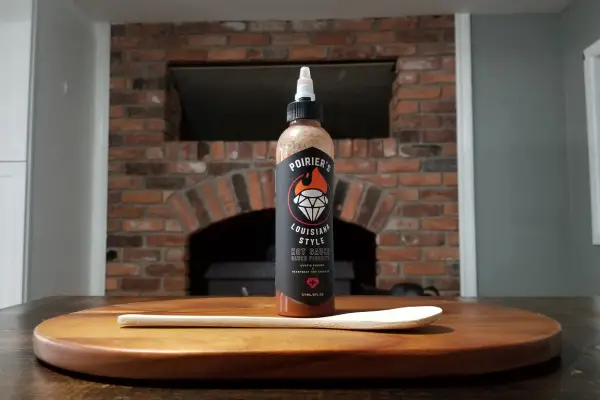 Introducing: Poirier's Louisiana Style Hot Sauce by Heartbeat Hot Sauce
This delicious hot sauce is crafted in Thunder Bay, Ontario, by Heartbeat Hot Sauce. It is a collaboration with Dustin Poirier, a Louisiana native and MMA fighter.
Packaged in a convenient plastic squeeze bottle, this Louisiana-style hot sauce features a unique blend of aged cayenne peppers, red habanero, vinegar, sea salt, celery, garlic, and canola oil. This combination of ingredients offers a distinct and complex flavor profile that packs a spicy punch.
At a price of around $12 CAD per bottle, this hot sauce is a must-try for all hot sauce enthusiasts. In this review, we will delve deeper into what makes this hot sauce so special.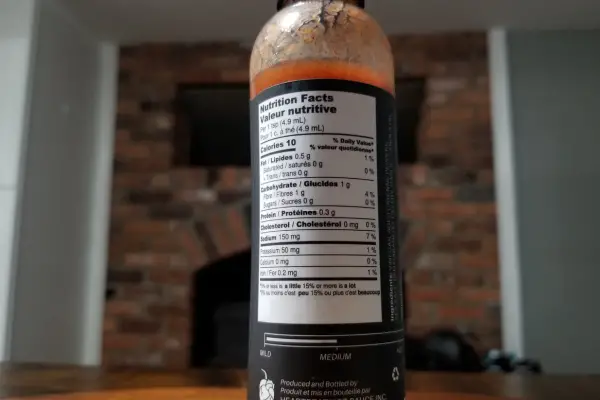 Manufacturer: Heartbeat Hot Sauce x Dustin Poirier
Made In: Ontario
Heat Rating: 4/10
Size: 177mL
Price Range: $12-$15
Buy from Heartbeat Hot Sauces
Buy on Amazon

Ingredients: Vinegar, Aged Cayenne Pepper, Sea Salt, Red Habanero, Celery, Garlic, Canola Oil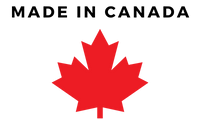 Appearance
Heartbeat Hot Sauce's Poirier's Louisiana Style Hot Sauce comes in a tall and skinny 177ml squeeze bottle. There is a twist lid that makes it easy to dispense. The label on the bottle features a graphic with a diamond and flame and prominently displays the name of the hot sauce.
The hot sauce itself is a thin and watery rusty red color, which pours effortlessly from the squeeze tip.
However, due to its thin consistency, the sauce spreads and rolls away from the pour site quickly. While this may lead to some wastage, it also means that the sauce can cover a larger area.
The sauce is perfectly blended, and there are no bits of ingredients floating around.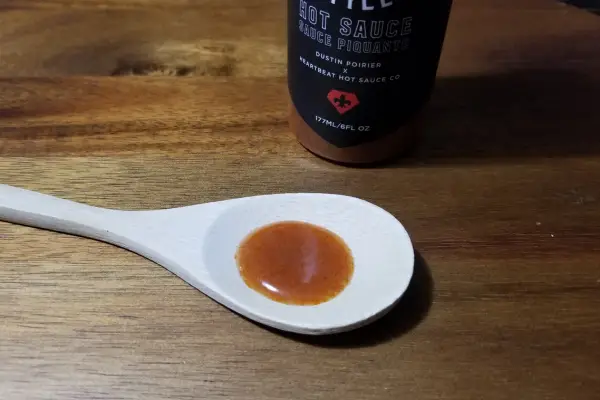 Smell
The aroma of Poirier's Louisiana Style Hot Sauce is a tantalizing mix of tangy, spicy, and earthy notes.
Upon opening the bottle, the initial scent is tangy and spicy. This is thanks to the blend of vinegar, aged cayenne peppers, and red habanero.
The celery aroma is also prominent, contributing to the unique flavor profile of the sauce. As this sauce is fermented, there is also a slightly aged aroma that adds depth to its scent.
The heat of the peppers is detectable in the aroma, but it's not overpowering. Overall, the smell of this hot sauce is balanced and pleasant, making it all the more tempting to try.
Taste and Flavour
Poirier's Louisiana Style Hot Sauce tastes tangy and spicy with prominent flavors of aged cayenne peppers and celery.
This hot sauce packs a punch with a celery twist that reminds us of sipping on a Caesar drink.
The aged cayenne peppers give it a smoky and savory taste that's just right. The vinegar taste is balanced, and the canola oil adds the perfect amount of thickness.
Heat Level
If you're worried that Poirier's Louisiana Style Hot Sauce might be too hot to handle, fear not!
While Heartbeat Hot Sauce rates it as medium, in my opinion, it's more of a 4 out of 10 on the heat scale.
I was able to consume lots of it without feeling overwhelmed by the spiciness. The heat is mostly felt on the tongue with just a slight tingle on the lips. The oil in the sauce makes the heat linger a little longer, but it's nothing too intense.
I didn't break out into a sweat while eating this hot sauce, just a little on my forehead.
Overall, it's a good head heat that won't leave you gasping for air or reaching for a glass of milk. So go ahead, pour it on, and enjoy the perfect amount of heat and flavor!
Conclusion: Overall Thoughts
Poirier's Louisiana Style Hot Sauce by Heartbeat Hot Sauce is a fantastic addition to any hot sauce lover's collection.
With its savoury flavour, prominent cayenne and celery notes, and thin consistency, this hot sauce is sure to delight your taste buds.
While Heartbeat Hot Sauce rates it as medium, the heat is more like a 4 out of 10, making it a great choice for those who want a little kick without being overwhelmed.
And with its easy-to-use squeeze bottle, you can pour on as much or as little as you like. So if you're looking for a hot sauce that's both flavorful and mild in heat, then Poirier's Louisiana Style Hot Sauce is definitely worth a try!
Please remember that taste is subjective and everyone will experience hot sauce uniquely. These reviews contain my own thoughts and opinions. If you think you'll enjoy a hot sauce then you should definitely try it out.
Mike P
Mike is a hot sauce lover. He has never, and will never say no to hot wings. Mike loves a balance of flavour and heat; he prefers his food on the spicy side but also likes some sweetness too.

About Us