I feel like all of the hot sauces I've been trying lately have been awesome. The same goes for Chocolate Habanero with Black Garlic by Mojo Peppa Sauces. This hot sauce has a ton of flavour and a ton of heat!
Mojo Music is a company in Oakville, Ontario that makes hot sauce and sells music gear. They are the only online store I know of that will ship bottles of hot sauce and a guitar pedal at the same time.
Like most of the guitar gear they sell, their Chocolate Habanero with Black Garlic hot sauce was rockin!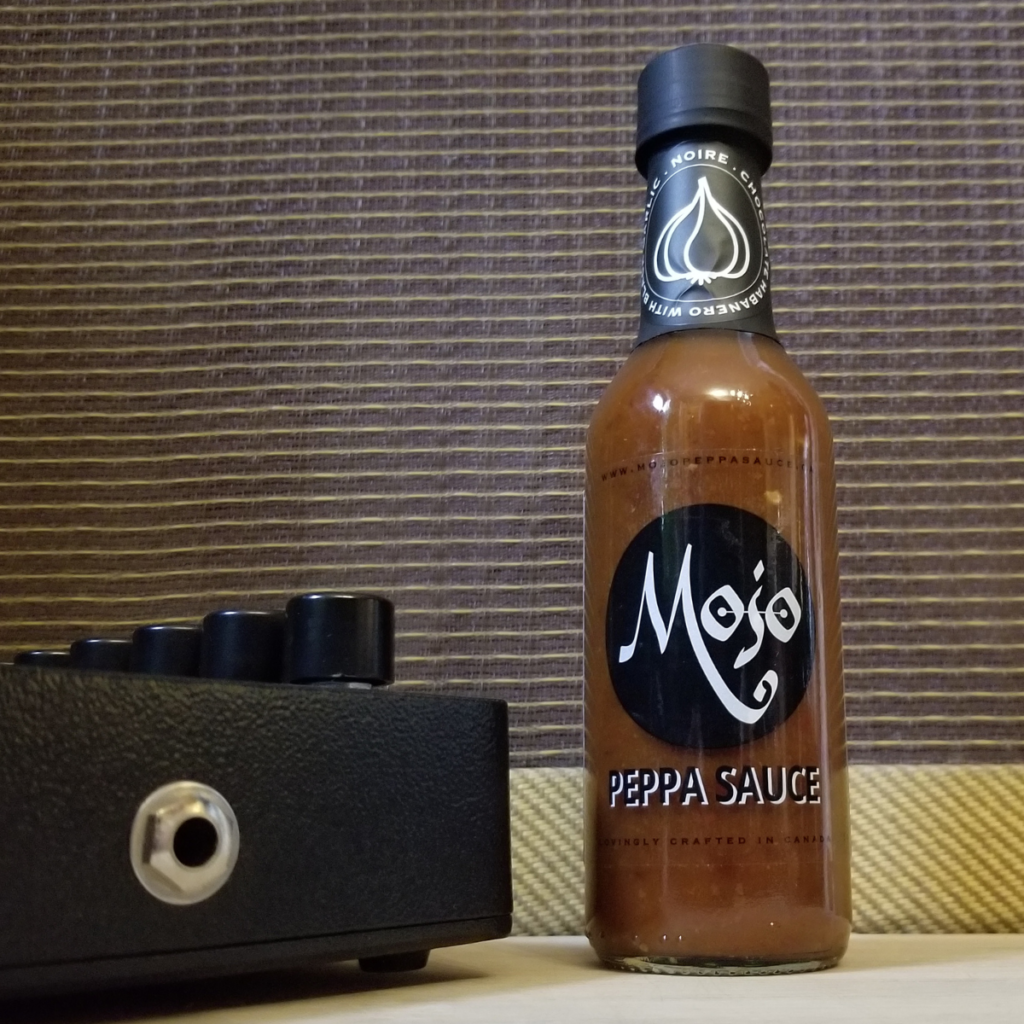 Introducing: Mojo Peppa Sauce Chocolate Habanero with Black Garlic
Chocolate Habanero with Black Garlic is part of Mojo Sauces Private Reserve collection. The first ingredient listed is Love, so it is no wonder that I love this hot sauce.
A tasty combination of fresh flavour, chunky texture, and Habanero heat are bottled up inside a 148mL woozy bottle with an upper and lower label. You can pick up a bottle from either the MojoMusic website or from Hot Sauce Unlimited for about $10.
This hot sauce is made in Oakville, Ontario by Mojo Peppa Sauces and has hints of garlic and onion. The texture is fresh and there are visible bits of real ingredients in the sauce. While onions definitely aren't my thing, I did enjoy this hot sauce.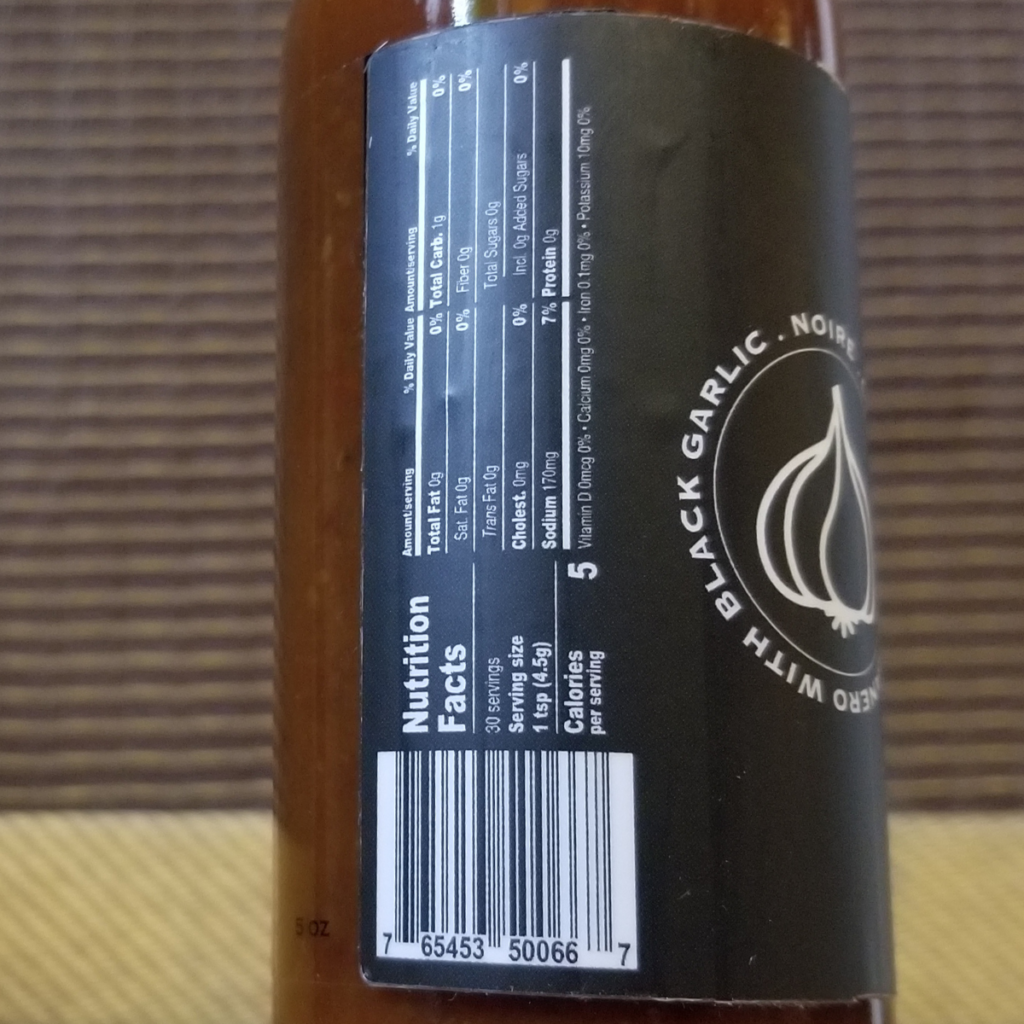 Manufacturer: Mojo Peppa Sauce
Made In: Ontario
Heat Rating: 8/10
Size: 148mL
Price Range: $10-$12
Buy on Mojo's website (sold out)
Buy on Hot Sauces Unlimited

Ingredients: Love, Chocolate Habanero Peppers, Water, Red Onions, Black Garlic, Vinegar, Sugar, Salt, Shitake Extract, Vegetable Oil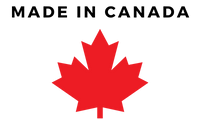 Appearance
Mojo Peppa Sauce's Chocolate Habanero with Black Garlic comes in a 148mL glass woozy bottle with a black cap and shrink wrap. The shrink wrap sports the hot sauces garlic graphic and is similar to the shrink wrap you would find on a wine bottle.
On the label, you'll find the nutrition info, barcodes, ingredients, and the logo. All the standard stuff. The label is matte black with white text and logo.
The hot sauce inside the bottle is about the same colour of brown/red as a bowl of chilli is. There are visible bits of real ingredients floating about in the sauce.
Chocolate Habanero with Black Garlic is deceivingly thin and easy pouring. When poured onto food the bits of ingredients sit on top while the spicy liquid seeps into your food. I really enjoyed the way this hot sauce coated whatever I was eating at the time.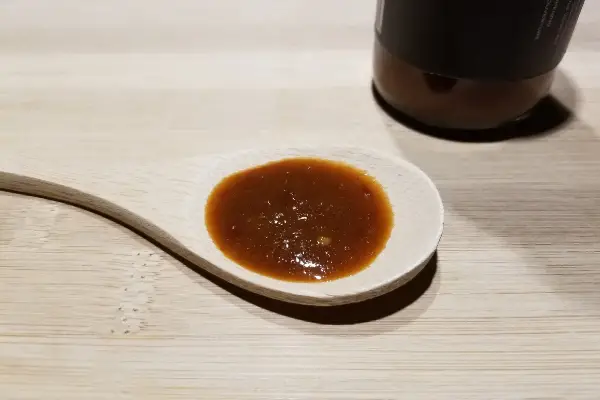 Smell
Garlic, onion, and heat are what you'll detect when opening your bottle of Chocolate Habanero and Black Garlic.
The scent is tangy and sharp, you'll know right away that this hot sauce is going to be spicy. The smell alone makes it a great addition to chicken or salads.
You can also pick up notes of the habanero peppers in the sauce. Very subtle but they are there.
Taste

When tasting, you'll notice that this hot sauce has a texture very similar to apple sauce. Apple sauce if it was burn your mouth off spicy.
After noticing the texture of the real ingredients, you'll notice the tangy zip of the vinegar, oil and salt. The liquid expertly delivers the chunks of pepper and garlic to your taste buts. Biting into them is a fresh burst of flavour that adds richness to this hot sauce.
The heat comes immediately after sensing the texture and flavour of Chocolate Habanero with Black Garlic.
Heat Level
There is definitely some Mojo in this bottle of hot sauce. It is very spicy. I don't see a heat rating on the label but I would rate this at an 8 out of 10.
The heat is not too much though, it sits perfectly in tandem with the flavour. There is a bit of delay between the first bite and the sting of the peppers. So when you have some, you taste the full flavour spectrum and then get the sting.
Your mouth will be spicy for a while after eating some Chocolate Habanero with Black Garlic. My lips were on fire along with the tip of my tongue.
I began sweating as soon as I felt the heat. First above my brow and then under my hair. Pretty soon my cheeks were also pretty misty.
The heat is enjoyable and lingers long after the first bite.
Flavour
The tangy taste and rich aromas blend to create a wonderfully flavoured hot sauce. The Black Garlic and onion are a little sweet but are balanced out by the vinegar and salt. Definitely not over salty, tangier.
I would akin the flavour to a really nice pepper relish or salsa made with some super hots. These Chocolate Habanero peppers seem to have a little less of the tropical flavour found in orange or yellow habanero.
Overall this is a pretty versatile flavour that is suitable for many meals.
Conclusion: Overall Thoughts
I love this hot sauce. Habanero peppers are awesome and add so much heat to a hot sauce. The garlic added a rich flavour and combined with the onion produced a unique taste.
I tried this on wings, salad, sandwiches and whatever else I ate over the 4 days this hot sauce lasted on my desk. Chocolate Habanero with Black Garlic performed fantastically on each of the dishes. I was definitely sweating from the heat and felt a little bit of an endorphin high after eating.
If you are interested in heat and flavour, this hot sauce from Mojo Peppa Sauces is a candidate for success. I hope to try many more of the Mojo Peppa Sauces.
Please remember that taste is subjective and everyone will experience hot sauce uniquely. These reviews contain my own thoughts and opinions. If you think you'll enjoy a hot sauce then you should definitely try it out.
Mike P
Mike is a hot sauce lover. He has never, and will never say no to hot wings. Mike loves a balance of flavour and heat; he prefers his food on the spicy side but also likes some sweetness too.

About Us