Front St Heat claims to be Canada's premium hot sauce, but is it true? Maybe if you're only comparing grocery store hot sauces. While Front St Heat and Fire are both pretty decent sauces, I don't think they can compete with many of the amazing hot sauce makers in Canada.
Don't get me wrong, Front St Heat and Fire both taste pretty darn good. They just fall into a different category for me. Front St Heat is more of a spicy pizza sauce or a dipper. Front St Fire is closer to a BBQ sauce or a great marinade.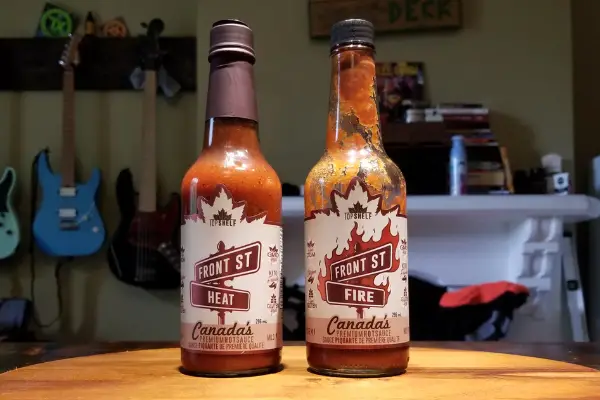 Introducing: Front St Fire + Front St Heat
Front St Heat and Front St Fire both have a great flavour, smoky, spicy, and hot. Front St Heat is more tomato-based and Front St Fire is a little heavier on the red pepper. Both have pretty much the same ingredient list.
Naturally, Fire is the hotter of the two hot sauces. It is made with a larger amount of Habanero peppers per batch which gives the heat. The extra habaneros also add a little bit of that hot pepper flavour we all love.
Top Shelf makes their Front St Heat and Fire hot sauces in Sarnia, Ontario. They are both Gluten-free, Keto-friendly, and GMO-free.
You can find them online or in your grocery store (Loblaws had them) for about $12-$15 each.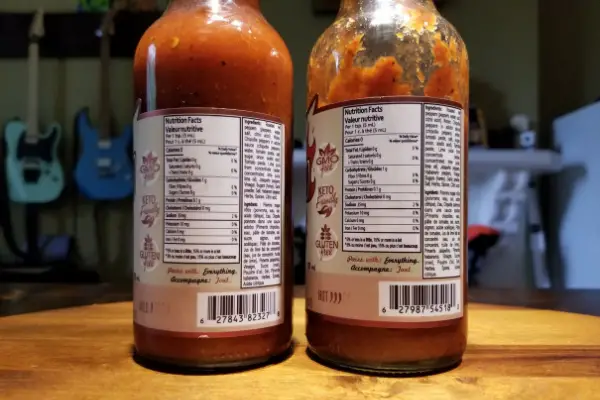 Manufacturer: Top Shelf
Made In: Ontario
Heat Rating: Fire – 4/10, Heat – 2/10
Size: 296mL
Price Range: $12-$15
Buy Fire At Top Shelf
Buy Heat At Top Shelf

Fire Ingredients: Roasted Red Peppers, Water, Chipolte Peppers in adobo sauce, Tomato Paste, Lime Juice Concentrate, Jalapeno Peppers, Habanero Peppers, Vinegar, Honey, Garlic Powder, Salt, Herbs, Spices, Citric Acid
Heat Ingredients: Roasted Red Peppers, Water, Chipolte Peppers in adobo sauce, Tomato Paste, Lime Juice Concentrate, Jalapeno Peppers, Vinegar, Honey, Garlic Powder, Salt, Habanero Peppers, Herbs, Spices, Citric Acid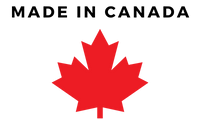 Appearance
Both versions of Front St Heat are pretty well the same when it comes to appearance, and everything else other than heat.
They both come in a uniquely sized 296mL beer-style bottle and are a BBQ brown/red colour. Both the Heat and the Fire sauces are about the same viscosity and are somewhat hard to pour out of the bottle. My bottles always had some sauce gunking up the neck of the bottle which made it difficult to pour.
Front St Heat is a little thinner than Front St Heat.
The sauce inside the bottle looks damn good! Nice and chunky with bits of ingredients that burst with flavour when you take a bite. There are a few seeds but not many in either of the sauces.
Both of the bottles have the same label except Front St Fire has flames around the logo and says "Fire".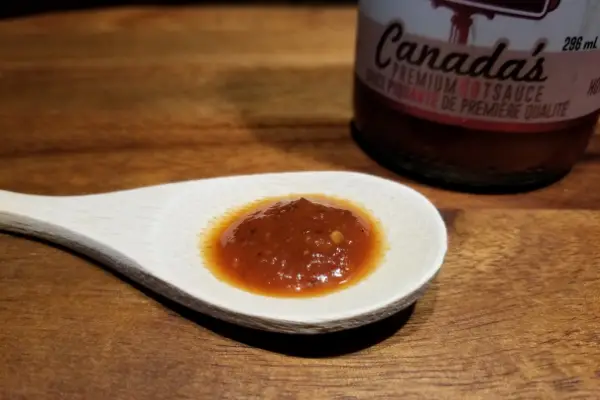 Smell
Front St Heat – Doesn't smell spicy at all. It smells a lot like sweet fresh tomatoes and garlic. Almost like a freshly made Sunday gravy (Homemade pasta sauce for you non-Italians).
It is not pungent at all and smells very inviting. I can't really smell the peppers at all, maybe just a hint of the roasted red peppers.
Front St Fire – The spicy version of this sauce was more subtle in scent than Front St Heat. There were a little bit of the sweet roasted peppers but the tomato is not as present on the nose.
The scent is also a little bit smoky which is quite inviting.
All in all both sauces share similar aromas to many BBQ sauces in terms of sweet and smoky notes.
Taste
Front St Heat – Tastes like fresh-made tomato sauce for pizza with a little extra tang. The first thing you taste is the tomatoes with a sweet note from the roasted red peppers. Then come the flavours of the garlic and spices.
The tomatoes have an excellent texture that blends well with the crunchy bits of seeds.
Front St Heat doesn't taste vinegary or briney at all, the only thing you taste is the ingredients.
This one goes down really easy, I'm on my third spoon while taste testing.
Front St Fire – The spicy version of this sauce tastes heavier on the roasted pepper than the mild version. There is also a little bit of flavour from the Habanero peppers. That fresh tomato taste is a little less present here. Front St Fire clearly focuses on the heat and flavour of the peppers.
You can still taste the spices and garlic and the texture of the hot sauce is still just as good as Front St Heat.
Heat Level
Both of these hot sauces are made with Habanero, Jalapeno, and Chipolte peppers. Just in varying quantities.
Neither of these sauces was hot enough to make me sweat.
On my heat scale, Fire is a 4 out of 10 and Heat is a 2 out of 10, not very hot at all.
In both hot sauces, you can taste the warm and sharp burn of the Jalapenos but they both have their own heat profile.
Front St Heat – Very mild and comparable to the type of heat you get from pepper or fresh peppercorns. The heat is very enjoyable and leaves a warmth in your mouth.
Front St Fire – Seems to use more Jalapenos and Habaneros. The heat is mostly sharp and warm and not quite as intense as you would expect from a Habanero. I would compare the burn to eating a single pickled Jalapeno slice.
The mild burn also dissipates quickly.
Flavour
These both taste very similar, one is sweeter while the other is smokier.
Or, one is more like spicy pizza sauce and the other is like spicy BBQ sauce.
Front St Heat – Has many of the same flavours as pizza sauce or marinara. I could see this tasting amazing as a pizza base or as a dipper for fries. I plan on trying both this weekend.
Front St Fire – This one tasted more like a BBQ sauce to me. The same level of sweetness and the same level of heat I would expect from a spicy BBQ sauce. The roasted red peppers add a level of flavour that would make this one a great marinade as well.
Conclusion: Overall Thoughts
At first, I didn't really like either of these hot sauces. Mainly because they weren't very spicy and not really what I was hoping for based on appearance.
I grew to love both of these flavours from Front St during the taste-testing.
They are both clearly formulated well, nothing is overpowering and the ingredients are well balanced.
I did struggle to find meals I enjoyed either hot sauce with. Front St Fire worked well with a smoked meat sandwich but not with ham (weird). I haven't tried it yet but I'm betting Front St Heat is going to be great with fries or even as a pizza sauce. So maybe I just didn't have the right meals at the right time.
Once I run out, I'll probably pick up another bottle of Front St Fire next time I do ribs or chicken. They do taste very good.
Give them a shot, they are a little on the pricey side but you get plenty and the flavour is worth it. You'll love either of these, especially if you enjoy milder hot sauces.
If they were to make a Front St Inferno sauce, I would be all over that.
Please remember that taste is subjective and everyone will experience hot sauce uniquely. These reviews contain my own thoughts and opinions. If you think you'll enjoy a hot sauce then you should definitely try it out.
Mike P
Mike is a hot sauce lover. He has never, and will never say no to hot wings. Mike loves a balance of flavour and heat; he prefers his food on the spicy side but also likes some sweetness too.

About Us